By Specialist Content Editor Adrian Hearn and Head of Insight Development Bex Dean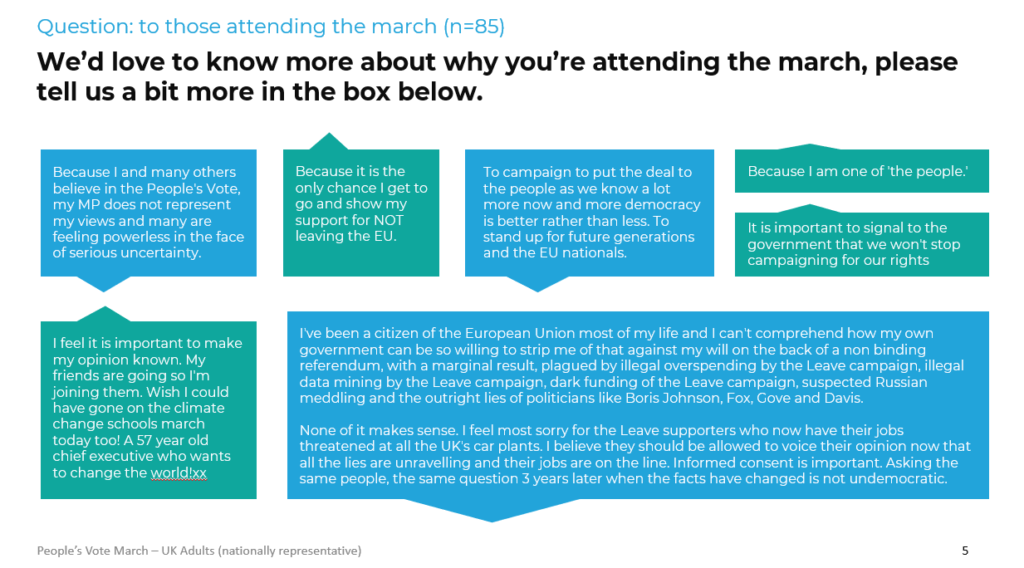 As Brexit rapidly approaches, new research has revealed just 28 per cent of Brits are against a public vote on the final deal.
OnePoll surveyed the public's attitude towards Brexit ahead of this weekend's 'Put It To The People' march in London, which is expected to see hundreds of thousands descend on Parliament Square.
The study found 43 per cent of adults want a vote on the final Brexit deal, with almost one-third of these admitting to voting to Leave during the 2016 referendum.
And of the 28 per cent of Brits who oppose a vote on a final Brexit deal, 14 per cent voted Remain and 47 per cent voted Leave.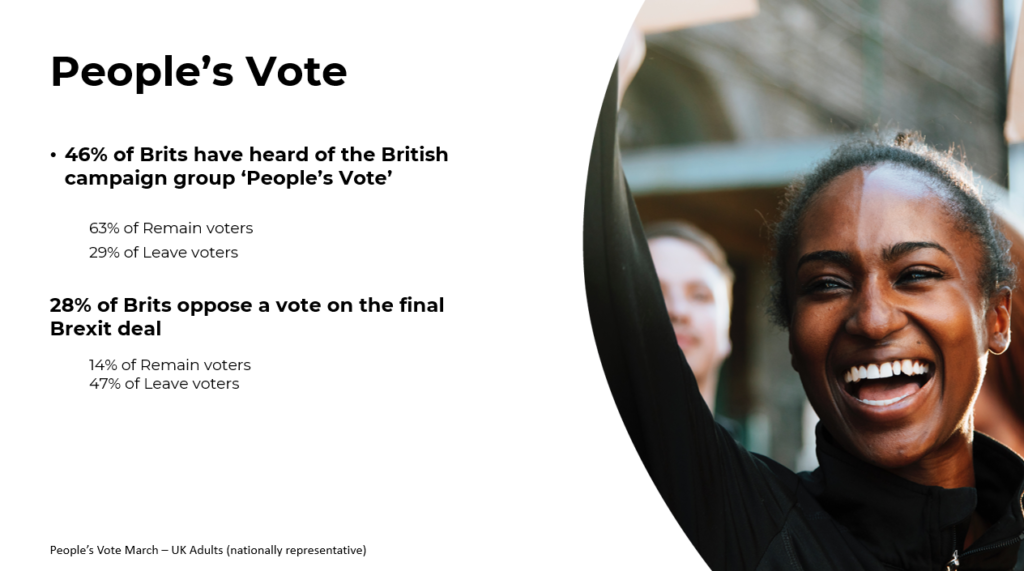 Almost half (45 per cent) of the 2,000 adults polled this week think this Saturday's 'Put It To The People' march will attract more than the estimated 700,000 who attended a similar event in October.
The march takes place just six days before Britain's proposed date to leave the European Union.
However, on Wednesday evening the Theresa May announced she had written to the EU to formally ask for Brexit to be postponed until the end of June while also making a desperate plea to MPs to get her deal across the line.
Saturday's march will start in Park Lane and end up in Parliament Square with high-profile MPs including Sir Vince Cable, Anna Soubry, David Lammy and Caroline Lucas expected to attend.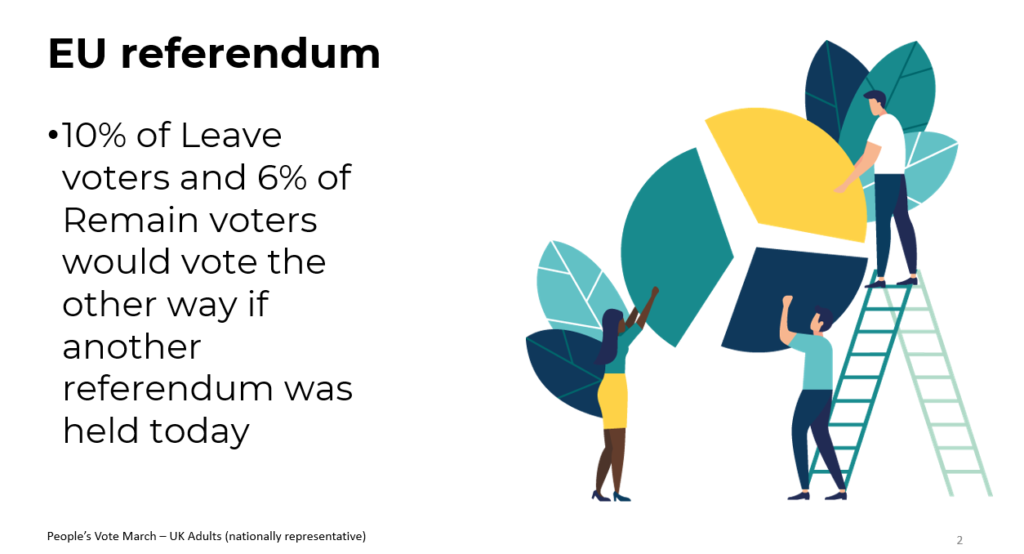 It follows a disastrous attempt to leave the EU in an orderly fashion with politicians failing to agree on a route out.
And those surveyed by OnePoll have given a damning verdict on the handling of Brexit by the UK government and the EU.
The Prime Minister's team was given an average rating of just 1.71 out of five while the EU scored a moderately better 2.17 out of five.
Millions of Brits are also suffering from a bout of voter's remorse.
If there was another referendum held today, ten per cent of Leave voters would vote the other way, while six per cent of previously Remain supporters would reverse their decision.
Of those who didn't vote in 2016, 21 per cent would vote to Leave while 41 per cent would have voted to remain.