fast, flexible and robust research
OnePoll are able to deliver many different types of one-off or bespoke research. We are especially cost effective for multi-country online surveys, but we like to think we can deliver quality and value in most areas of market research. It's free to ask about our services, so if you have a research requirement – please do.
OnePoll was one of the earliest developers of fast, flexible and cost-effective methods to conduct qualitative research online. Our highly engaged panel allows us to produce robust and innovative research, tapping into the new generation of consumers.
With the ability to deliver sample sizes ranging from 500 to 5,000+ in a 24 hour period, the secret to OnePoll's success is the efficiency of our team and the quality of our panel software. We provide expert advice on questionnaire design, recruit the respondents from our own panel, conduct the study online and deliver the data directly to you.
We have extensive experience in working with businesses, agencies and organisations to deliver reliable, robust and quick-turnaround research across all sectors.
Whether working to secure branded media exposure with a PR survey, conducting a consumer study to gain insight into purchasing habits, executing a B2B research project to enhance brand reputation, OnePoll delivers fast, effective, robust research which delivers the insight you need and is trusted by the media.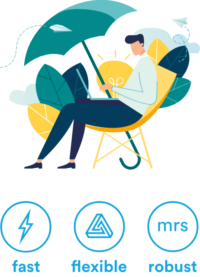 We hold hundreds of profile data points on our panel members – from their occupation and family status to their hobbies, lifestyles, and everything in between.